We offer Chinese Document Translation Services, our lead translator who graduate from UC Berkeley with 25 years of working experience in a Global Fortune 500 company, is expert in business and legal field. He can provide professional Chinese translation services for a broad spectrum of businesses and industries.
The Chinese language used in Mainland China, Taiwan, and Hong Kong all belong to the Sinitic language family, but there are some differences in vocabulary, grammar, and pronunciation due to historical and cultural reasons.
Mainland China primarily uses Simplified Chinese characters, which were introduced in the 1950s to increase literacy rates. Taiwan and Hong Kong still use Traditional Chinese characters, as a result, there are some differences in the vocabulary used in each region. Additionally, some grammatical structures are more commonly used in one region than in others.
It is worth noting that these differences are not absolute and there is a great deal of overlap and mutual intelligibility between the Chinese spoken in these regions. Additionally, there are many regional dialects and variations within each region, which can also differ significantly from one another.
Our certified translators from Mainland China, Taiwan and Hong Kong region to help you translate the documents specifically to target the customers in those regions.
Why you need a Certified Translator?
Accuracy: Certified translators have the necessary training and expertise to accurately translate documents from one language to another. They are familiar with the nuances of the languages they work with and can ensure that the meaning of the original text is preserved in the translation. This is particularly important for legal, medical, or technical documents, where even small errors or inaccuracies can have serious consequences.
Quality: Certified translators are held to high standards of quality and professionalism and are bound by ethical guidelines that ensure they will provide a high-quality translation that is free from errors or omissions.
Certification: Certified translators have gone through a rigorous certification process to demonstrate their knowledge and skills in translation. This certification provides assurance to clients that the translator is qualified and capable of providing an accurate and reliable translation.
Confidentiality: Certified translators are bound by strict confidentiality agreements that protect the privacy and confidentiality of their clients' documents. They understand the importance of keeping sensitive information secure and take steps to ensure that documents are handled with the utmost care.
Legal compliance: In some cases, such as with legal or immigration documents, a certified translation may be required for the translation to be legally recognized. Using a certified translator ensures that the translation meets all necessary legal requirements and can be accepted by the relevant authorities.
As Member of American Translators Association (ATA) since 2005, our certified translators can provide peace of mind and assurance that the translation is accurate, high-quality, and meets all necessary legal requirements.
What type of documents we can help to translate?
Documents Translation for USCIS Application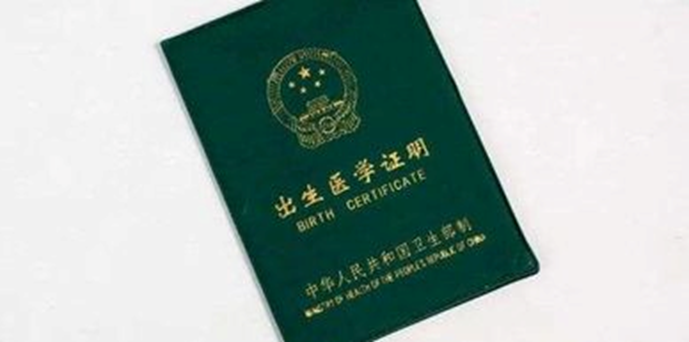 USCIS often requires that copies of vital statistics records and civil documents (birth certification, marriage certificate, divorce certificate & household register) from China be translated with most applications, including naturalization applications.
Diploma and Transcript Translation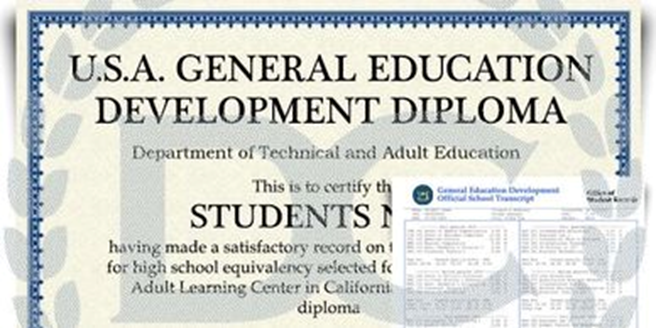 The package of documents required for admission to a foreign university always includes a translated copy of the diploma and transcript, along with the original document. We can translate both Chinese & English diploma.
Vital Records & Medical Diagnosis Report Translation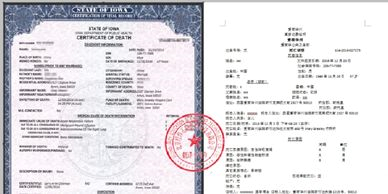 We offer birth certificate, marriage certificate & death certificate translation and medical record & Diagnosis translations for insurance claim, body or remains transportation. Translation will also be needed to place an obituary, make burial arrangements, or even close bank accounts.
Financial Statements & Bank Transaction Translation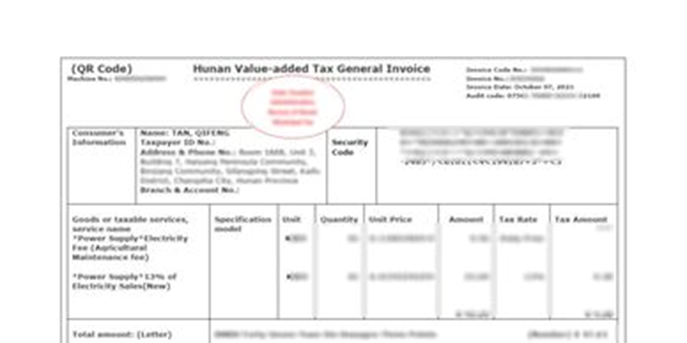 We can help you translate and notarize the financial statements, bank transaction records, pay stubs, tax returns in Chinese or English.
Business & Corporation Document Translation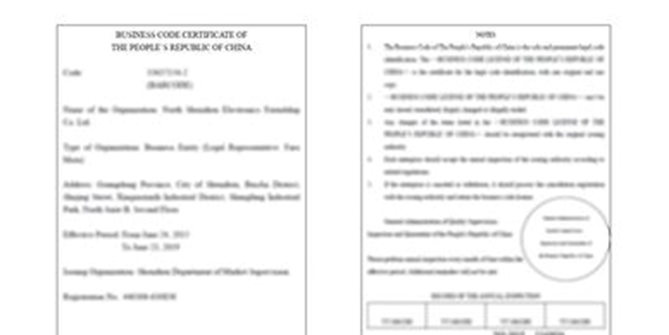 We can help your company prepare all the documents translation needed for WFOE ( wholly foreign owed enterprise ), Joint Venture, or domestic company registration in China, Most Common Document include:
Article of Incorporation
Statement of Information
Consent of Directors
Business License & Registration
Good Standing Certificate
Steps of Document Translation
Contact us and provide us with a copy of the document you need translated, along with any additional information or instructions. You should also provide a deadline for when you need the translation completed.
Our translator will review the document and provide you with a quote for their services, including the cost and timeframe for the translation.
If you agree to the terms, we will provide payment methods for the services.
The translator will then begin the translation process, which may involve reviewing legal terminology, researching relevant laws, and ensuring the accuracy of the translation.
Once the translation is complete, the translator will provide you with a certified copy of the translated document, which may include a signed statement attesting to the accuracy of the translation and the translator's qualifications.
Our Notary Public will notarize the translator's affidavit and attach it to the translated document.
You can then use the certified translation for legal or official purposes, such as submitting it to government agency, bank, school.
If the translated documents to be used in a foreign country, after notarization, the document may need to be certified by the Secretary of State or Department of State. This may involve obtaining an apostille, which is a special certification issued by a government authority that verifies the authenticity of the document.
It is important to choose a certified translator who is experienced and knowledgeable in legal translation, as errors or inaccuracies can have serious consequences. By following these steps, you can ensure that your legal document is accurately and reliably translated by a certified professional.
Samples of our Translation:
Personal Documents
Birth certificate 出生证明 (中翻英Chines to English ,英翻中English to Chinese)
Household Registration 户口本  (中翻英Chinese to English)
Immigration documents 移民文件(中翻英Chinese to English)
Death certificate 死亡证明 (中翻英Chinese to English,英翻中English to Chinese)
Immunization/vaccination records 疫苗接种记录 (中翻英Chinese to English)
Marriage certificate结婚证明 (中翻英Chinese to English,英翻中English to Chinese)
Divorce decree 离婚证 (中翻英Chinese to English)
Driver License/Passport 驾驶执照 (中翻英Chinese to English)/护照 (英翻中English to Chinese)
College and University Diploma 大专及大学学位 (中翻英Chinese to English,英翻中English to Chinese)
College and University Transcripts大专及大学成绩单 (中翻英Chinese to English)
Police Clearance Letter 无犯罪记录 (中翻英Chinese to English,英翻中English to Chinese)
Teacher's qualification certificate 教师证(中翻英Chinese to English)
Diagnostic Report 诊断报告(中翻英Chinese to English)
Commercial Documents
Legal & Medical 法律 (英翻中 English to Chinese),及医疗 (中翻英Chinese to English)
Corporate & Business 公司及商务 (英翻中English to Chinese)
Accounting & Finance 会计及金融 (中翻英Chinese to English)
Advertising & Marketing 广告及市场推广(中翻英 Chinese to English)
Technical & Engineering 技术及工程 (中翻英 Chinese to English)
FAQ:
How much does document translation cost?
The cost of document translation can vary depending on several factors, including the length and complexity of the document, the language pair being translated, the level of expertise required, and the turnaround time needed.
Generally, document translation is charged per page, we may charge extra fees for rush orders or specialized translation services, such as legal or technical translations.
It's best to contact us for a specific quote based on your document's needs and requirements. You can also scan and email the document to us, then our translator will review and quote you the accurate rate and processing time base on your document.
How long does document translation take?
Generally, our professional translator can translate between 1,500 to 2,500 words per day, depending on the complexity of the document and the level of expertise required. However, this can vary depending on the translator's workload and availability.
Additionally, rush orders may be completed more quickly, but they may come with additional fees. We offer expedited services for urgent orders.
We establish in Silicon Valley at 2002 and now have 3 locations in San Francisco Bay Area. Please contact us for more information or instant quotation:
San Jose office: 1912 O'Toole Way, San Jose, CA (Inside the River Edge Business Park)
Tel: (408) 719-1288
Email: [email protected]
Schedule Appointment for San Jose Office Online
WeChat ID: FastProServices
San Francisco Office: 1610 Post Street, 3rd Floor Suite #301 San Francisco, CA 94115
Tel: (415) 632-6491